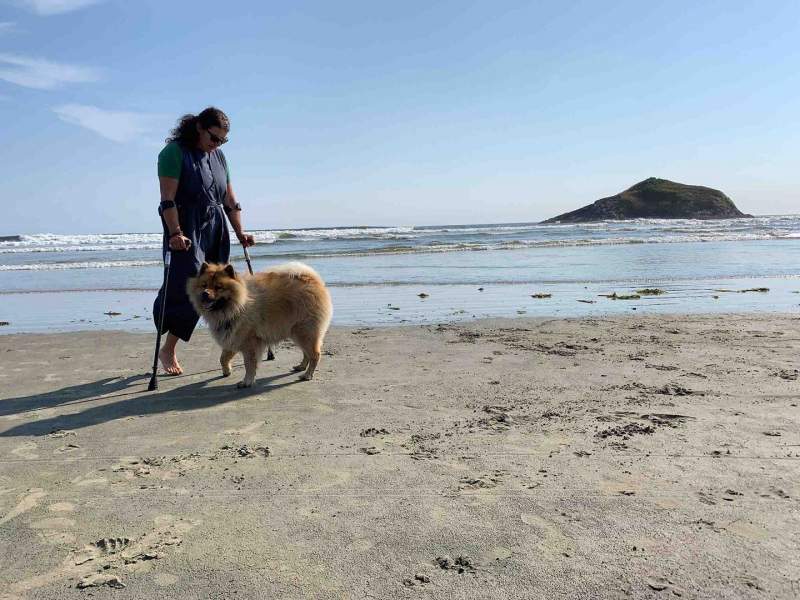 Jackie Gay is a writer, sailor and nature meditation teacher. She began meditating in response to the demands of her competitive sailing career and was delighted to discover nature-based practice through the work of Mark Coleman. She has published two novels, a biography and numerous short stories; and has sailed for both adventure and competition. She works in mental health as an Activities Co-ordinator and hopes to extend nature-based practices and principles into this field as well as writing poetry, stewarding the local environment through art, activism and passion, and growing food, flowers, and joy in her garden.
Jackie lost her left leg in a car accident in Africa in 1994. The experience of being forcibly removed from the 'space suit' (Tara Brach) we construct to protect our sense of self, broke ground for Jackie that she didn't even know existed. To a significant degree she has lived in the liminal space between 'what was' and 'what is next' ever since. The resonance with meditation practice is clear: in silence and stillness our boundaries fall apart and who we think we are (or were…) atomizes. We become, as Dogen says, 'actualized by myriad things.' She is a passionate advocate for access to nature for people with disabilities and other marginalized communities and can frequently be found scrambling around places other people think she shouldn't!
Jackie is from Birmingham, England, a proud Brummie now living in Victoria, BC, Canada. She would like to acknowledge with respect the Coast Salish people on whose traditional land and waterways she now lives. Jackie adds, 'It is a great honour and privilege to develop a relationship with these beautiful lands and I am thankful every day. The trees know I'm here!'
I acknowledge with gratitude that I live and work on the traditional, unceded territory of the Lekwungen and W̱SÁNEĆ peoples
EXPERTIZES
Sailor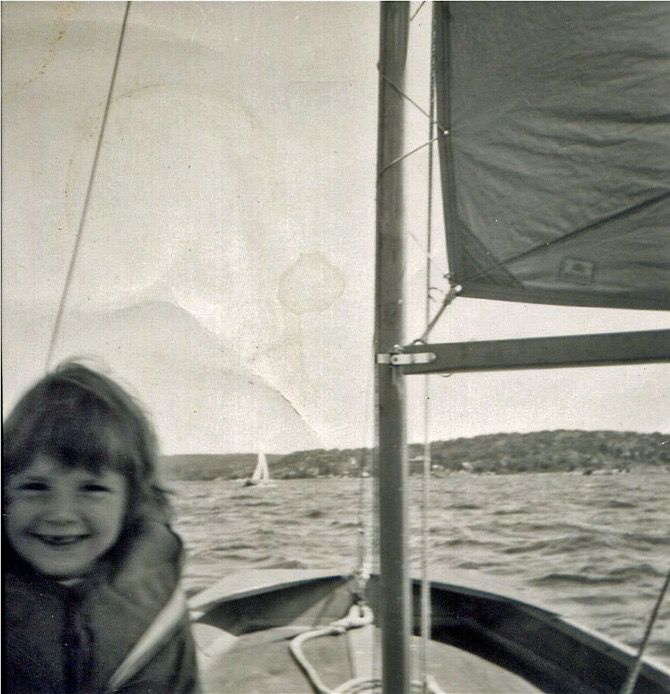 Jackie learned to sail as a young child and enjoyed many adventures sailing around the Solent, Channel Islands, France, Holland and the Baltic. Following her accident she was encouraged back on the water by her dad, and took up competitive sailing, qualifying first for the British Sailing Team and then (after meeting her husband John) the Canadian Sailing Team. Jackie and John became a team both on and off the water and sailed to the podium in the Rio Paralympics, 2016. Jackie still sails competitively and feels extremely fortunate to include the ocean in her regular nature practice. Watch out for sailing mindfulness here!
Writer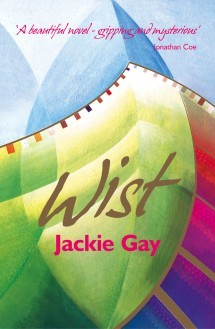 Jackie is a published writer, with two novels (Scapegrace, 2000 & Wist, 2003, both Tindal Street Press, UK), a biography (No Way Back: A Story from Anders' Army, 2014, Jackster Publishing, BC) and many short stories. In addition she has multiple editorial credits including the Booker Prize shortlisted Astonishing Splashes of Colour, and Betty Trask winner The Afterglow. She taught creative creative writing for many years in universities, rehab centres, prisons, schools and community groups, and as an editor, mentored many new writers. Lately she has been writing poetry, is utterly dazzled by Rumi, Rilke and Mary Oliver, and delights in including nature poetry in her mindfulness teaching.
TESTIMONIALS
'I think there are many benefits that come with this type of work. Really centres the body and mind and helps you to see the world around you more clearly. It was a good reminder of the importance of taking time to connect with a specific place and how much of a guide nature can be to help you get grounded in the most beautiful and natural way.'
'Thank you so much for your leadership and for leaning into new ways of learning and growing. I loved diving into nature mindfulness with you and can't wait to see what the future hold with the new undertaking.'
'I could listen to Jackie read poetry all day!'
'Thank you so much Jackie. The time spent in the woods was very valuable. Your insight and guidance was excellent, and helped me have a rich and informative experience. It's clear you will be a fantastic facilitator.'
'Thank you Jackie for sharing your passion and wisdom with our team. Your sessions were exactly what the team needed to rekindle connection with the land, each other, and our mission.'